Cat Duval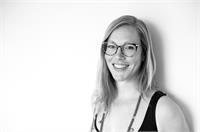 Cat Duval is a Senior Yoga Teacher who is known for bringing the benefits of yoga off the mat and into life with her students. She takes you on a journey through the principles of the eight limbs of yoga. Cat has roots in Brighton and a reach that spans internationally. Cat is trained in over 6 different schools of yoga disciplines from Acroyoga to Vinyasa Flow and Hatha to Partner and Family Yoga. Cat has 16 years experience working with thousands of clients across the UK, Scandinavia and Europe. Cat Duval is the founder of Nine Lives Yoga and pioneer of the Yoga Rave. She leads teacher trainings in Collaborative Yoga Practice, Partner and Acroyoga yoga courses for couples and 121 coaching programmes on her '4 Pillars of Happiness' Method.
Cat Duval instructs the following:
A dynamic flowing style of yoga, harmonising breath and movement to create strength, flexibility and resilience of body and mind. The room is not heated but the residual heat in our room is about 30-35 degrees. Classes include meditation in addition to a powerful asana practice.




Yin Yoga has become increasingly popular, often favoured by Hot Yoga students given it's contrasting style and ability to compliment the Hot Yoga practice and body.

Yin is characterised by postures that are held for prolonged periods (i.e. anywhere from 2-5 minutes). Yin's meditative approach aims at cultivating awareness of inner silence, while providing moderate stress to the connective tissues of the body, with the aim of increasing circulation in the joints and further improving flexibility.