Hot Yoga Express
This class is taught by: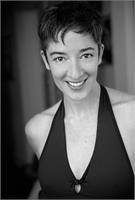 Originally from Chicago, Bridgett Ane was drawn to the Big Apple at age 18 and from NYC relocated to London in 2007. She began practicing hatha yoga in 1995, went on to study Ashtanga, Iyengar, Vinyasa Yoga and was introduced to Hot Yoga in NYC in 2000. Fascinated with the series' systematic approach and perfect balance of mind & body, the original hot yoga became her method of choice. Although not naturally flexible, her dedication and approach towards developing a strong practice has enabled her to reshape her body and life to the extent that she three times represented the UK at the International Yoga Asana Championships; placing 11th the world in 2013. Having graduated from the original Hot Yoga teacher training in June 2006, she has since taught all over the world, from LA to Amsterdam. A graduate of Ithaca College with a BFA in Acting, she loves the stage and still performs both as an actor and a dancer. She loves writing and has been published in a number of journals, including Yoga Magazine. Grateful to recognise the unlimited potential within all of us, BA encourages students to have faith in this series, to let go of judgment or fear and to practice forgiveness, courage and compassion. She was diagnosed with the auto-immune disorder, Interstitial Cystitis in 2008 but despite doctors recommendations to be on medication for the rest of her life, she opted for diet and lifestyle changes instead and discovered how powerful self healing is possible when practicing in healing mode. BA graduated from Jared McCann's Vinyasa Training in early 2016 and loves to witness the transformative effects of this class which combines classic meditation and asanas drawn from Iyengar, Ashtanga, Dharma Mittra, Anna Forrest &
Classic Hot Yoga.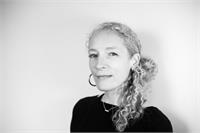 Tula is an experienced, compassionate teacher, with first hand knowledge of working with a long term back injury. Practicing Hatha yoga since 1997 and Bikram yoga since 2004, she understands the importance of alignment, technique and calm breath.
Yoga is part of her daily life, she gets up, does her 5 Tibetans and is ready to go. She takes class as often as possible and practices her yoga homework regularly.
"I first tried yoga nearly 20 years ago because my back always used to hurt. It took a while to make sense but through repetition over time, slowly and surely yoga has changed my life and my body. I still work with back pain but its nothing like it was before yoga and working with an injury has taught me to be mindful in how I practice. I know how to keep people safe in their practice and watching people work though injuries is a huge inspiration to me."
After graduating from Teacher Training with Bikram Choudhury in 2006, Tula has attended Posture Workshops with Mary Jarvis, Esak Garcia, Craig Villani and Uma Dinsmore-Tuli. She is also qualified to teach Pregnancy Yoga and practiced throughout her own pregnancy in 2008.
Tula also works as an illustrator, an occasional DJ and lives in Brighton with her partner and daughter. Her favourite yoga posture is Camel, with Tuladandasana a close second!