Vinyasa Flow w Nidra - 90
This class is taught by: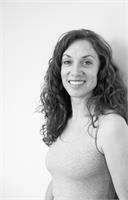 Josephine is ready for you to take a step out of the bustle of everyday life, and find your place on the mat free from judgement and pressure. In the safe and protected space of the studio, she'll guide you through your practice with special attention to your breath, alignment and your inner voice. Spiritual yoga theory flows gently through-out her classes in an accessible and comfortable way. With Yoga for everyone as a chosen mantra, Josephine looks to bring this practice to a wide cross section of society, in the hope of spreading health, wellbeing and encouraging a more mindful way of life. Originally from a dance background her knowledge of the human body comes naturally. She gets very excited about the holistic aspect of yoga, the subtle body and using mindfulness in her teaching and classes. Compassionate, nurturing and dedicated she creates a calm and healing atmosphere in each of her classes. She completed her first training in Rishikesh, India, and since added hours onto her training in the UK at Yoga Mama and Whitespace Studios.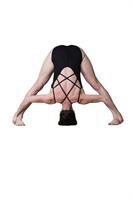 Tuesday evenings, join us for a 60 minute slow flow followed by a 30 minute Yoga Nidra (guided Savasana or Yogic Sleep - the MOST restorative and healing relaxation practice).
Upcoming classes: