Tula Parker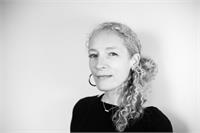 Tula is an experienced, compassionate teacher, with first hand knowledge of working with a long term back injury. Practicing Hatha yoga since 1997 and Bikram yoga since 2004, she understands the importance of alignment, technique and calm breath.
Yoga is part of her daily life, she gets up, does her 5 Tibetans and is ready to go. She takes class as often as possible and practices her yoga homework regularly.
"I first tried yoga nearly 20 years ago because my back always used to hurt. It took a while to make sense but through repetition over time, slowly and surely yoga has changed my life and my body. I still work with back pain but its nothing like it was before yoga and working with an injury has taught me to be mindful in how I practice. I know how to keep people safe in their practice and watching people work though injuries is a huge inspiration to me."
After graduating from Teacher Training with Bikram Choudhury in 2006, Tula has attended Posture Workshops with Mary Jarvis, Esak Garcia, Craig Villani and Uma Dinsmore-Tuli. She is also qualified to teach Pregnancy Yoga and practiced throughout her own pregnancy in 2008.
Tula also works as an illustrator, an occasional DJ and lives in Brighton with her partner and daughter. Her favourite yoga posture is Camel, with Tuladandasana a close second!
Tula Parker instructs the following:
90 minutes, 26 postures and 2 breathing exercises practiced in 40% humidity and about 42 degrees Celsius so to be warmer than your internal body temperature thus increase oxygen levels in your blood, reduce inflammation, ease joint pain and increase circulation so to rinse & rejuvenate every cell in your body.




For regular yoga students who have attended at least 2 months of regular practice (3-5 days a week). This class is led by an audible breath cueing the class in and out of the classic series of 26 postures & 2 breathing exercises. Silence promotes a meditative practice allowing you to focus more on your breath, observe stillness and the power of moving as one.