Barbara King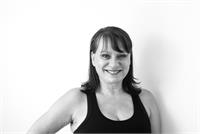 I did my first Bikram class in 2004 and wish I had discovered it years earlier. My background has always been physical having been a dancer all my life. After training at the Arts Educational Schools I pursued a career in Musical Theatre and appeared in many West End Musicals. 'Cats' The Musical, was the show that put most strain on my body having clocked up ten years in it! Ankles, knees, back, neck, to name a few, I had injured them all. I remember in my first class I was terrified to drop my head back in Camel Pose as I had had so many neck problems and my teacher said "don't worry, (as he held my head) we'll heal your neck" and he was right. I burst into tears with emotional release after my first Camel. I haven't had a problem with my neck since. I love the challenges of Bikram Yoga, the discipline, the focus, the sweat and the reward of feeling great after. All really helps create balance in my life and with the wear and tear on my body of my dancing years Bikram Yoga works on keeping me flexible and making me stronger. I finally went to Teacher Training in Los Angeles, Fall 2013; and now very happy to be teaching here at Yoga In The Lanes for BA & Simon who both taught me and inspired me as a student.
Barbara King instructs the following:
90 minutes, 26 postures and 2 breathing exercises practiced in 40% humidity and about 42 degrees Celsius so to be warmer than your internal body temperature thus increase oxygen levels in your blood, reduce inflammation, ease joint pain and increase circulation so to rinse & rejuvenate every cell in your body.