Ted Davis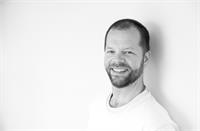 Ted's first experience of Bikram Yoga was 2001, attending class in his home town of Ottawa, Canada. A work colleague suggested he try it to help with some emotional difficulties he was experiencing. Thinking Yoga was only for the fit and the flexible, he had his reservations. Neither fit nor flexible, Ted thought the idea of touching his toes was laughable. Thinking he had nothing to lose but some body fat and dignity, he went along with an open mind. What happened in that first class was unforgettable. He struggled, fell over, nearly passed out. But afterwards, he wanted more. Ted knew instinctively that it was good for him and practiced on and off for a year, taking class as a tonic, but never really committing to a regular practice.
After moving to the UK, he lost contact with Bikram Yoga and tried many other Yoga methods, but never felt the astounding effect that he'd experienced with the Bikram sequence. Then in 2008 he began practicing Bikram again and in 2014, completed the intensive 500 hour Teacher Training course with Bikram and Rajashree Choudhury in Thailand.
"I love that Bikram's yoga sequence is accessible to anyone, at any age, at any level of fitness, who wants to make a change in their life. Hidden within consistency and accuracy of attempting Bikram's sequence of postures on a regular basis, lies the uncapped potential for a healthy mind, strong body, and a connected spirit."
Ted Davis is currently not instructing any classes.