Simon & BA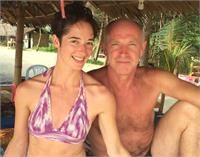 Simon & BA instructs the following:
Yoga Conditioning will Surprise you, Delight & Challenge you! Seven disciplines that will prepare you physically & emotionally for yoga practice as well as life beyond the yoga room. Teaching the importance of form precision and frequency.

Learn the 5 Tibetan Rites, develop strength & flexibility with Barre work, build stamina & core strength and a meaningful back-bend. Our students say this class leaves them with an added air of confidence!