Simon Goddard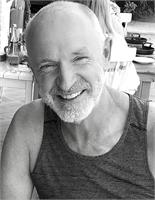 A Brighton native, Simon's athletic endeavours began with him running laps at Withdean Stadium while Dad had a pint at The Sportsman. He played rugby at university (UCL), and took up competing in triathlon and endurance sports while living in New York including the Ironman distance. He was introduced to the Bikram series in 2006 while living in New York and used Bikram initially to supplement gym workouts which he disliked enormously. Over a period of 9 months he saw his body respond favourably to a regular practice of 3/4 times a week, and within a year was determined to go to the next level and put himself through teacher training. This experience gave him a new found desire to teach and share the series with a wider audience, recognising first hand the countless benefits for those that simply 'do the yoga'. Although he is still engaged with endurance sports, Bikram has become his primary work-out for body and mind, developing a greater sense of balance while providing strength and flexibility. Having witnessed first hand the effect of a regular practice on himself and his students, Simon walked away from +20 years as a media executive to open 'Bikram in the Lanes' with his wife; recognising the continuing rise in Bikram's popularity was born out of it's accessibility and applicability to everyone.
Simon Goddard instructs the following:
90 minutes, 26 postures and 2 breathing exercises practiced in 40% humidity and about 42 degrees Celsius so to be warmer than your internal body temperature thus increase oxygen levels in your blood, reduce inflammation, ease joint pain and increase circulation so to rinse & rejuvenate every cell in your body.




Inspired by the classic 90 minute series, this class provides a shorter version of 26 postures and 2 breathing exercises. Instead of doing 2 sets of each posture, we'll only have time to do one set of most poses. We recommend first timers start with the 90 minute class so you have a chance to take a break if you need one, sit down one set while you have a rest and still leave with the full prescription! It's a powerful sequence!