Silent Hot Yoga - not for those new to Hot Yoga
This class is taught by: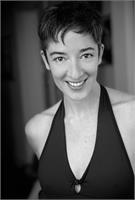 Originally from Chicago, Bridgett Ane was drawn to the Big Apple at age 18 and from NYC relocated to London in 2007. She began practicing hatha yoga in 1995, went on to study Ashtanga, Iyengar, Vinyasa Yoga and was introduced to Hot Yoga in NYC in 2000. Fascinated with the series' systematic approach and perfect balance of mind & body, the original hot yoga became her method of choice. Although not naturally flexible, her dedication and approach towards developing a strong practice has enabled her to reshape her body and life to the extent that she three times represented the UK at the International Yoga Asana Championships; placing 11th the world in 2013. Having graduated from the original Hot Yoga teacher training in June 2006, she has since taught all over the world, from LA to Amsterdam. A graduate of Ithaca College with a BFA in Acting, she loves the stage and still performs both as an actor and a dancer. She loves writing and has been published in a number of journals, including Yoga Magazine. Grateful to recognise the unlimited potential within all of us, BA encourages students to have faith in this series, to let go of judgment or fear and to practice forgiveness, courage and compassion. She was diagnosed with the auto-immune disorder, Interstitial Cystitis in 2008 but despite doctors recommendations to be on medication for the rest of her life, she opted for diet and lifestyle changes instead and discovered how powerful self healing is possible when practicing in healing mode. BA graduated from Jared McCann's Vinyasa Training in early 2016 and loves to witness the transformative effects of this class which combines classic meditation and asanas drawn from Iyengar, Ashtanga, Dharma Mittra, Anna Forrest &
Classic Hot Yoga.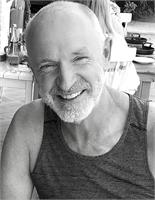 A Brighton native, Simon's athletic endeavours began with him running laps at Withdean Stadium while Dad had a pint at The Sportsman. He played rugby at university (UCL), and took up competing in triathlon and endurance sports while living in New York including the Ironman distance. He was introduced to the Bikram series in 2006 while living in New York and used Bikram initially to supplement gym workouts which he disliked enormously. Over a period of 9 months he saw his body respond favourably to a regular practice of 3/4 times a week, and within a year was determined to go to the next level and put himself through teacher training. This experience gave him a new found desire to teach and share the series with a wider audience, recognising first hand the countless benefits for those that simply 'do the yoga'. Although he is still engaged with endurance sports, Bikram has become his primary work-out for body and mind, developing a greater sense of balance while providing strength and flexibility. Having witnessed first hand the effect of a regular practice on himself and his students, Simon walked away from +20 years as a media executive to open 'Bikram in the Lanes' with his wife; recognising the continuing rise in Bikram's popularity was born out of it's accessibility and applicability to everyone.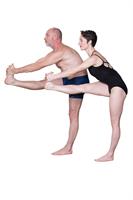 For regular yoga students who have attended at least 2 months of regular practice (3-5 days a week). This class is led by an audible breath cueing us in and out of the classic series of 26 postures & 2 breathing exercises. Silence allows for an incredibly meditative practice allowing you to focus more on your breath, observe stillness and the power of moving as one.
Upcoming classes: