Vinyasa Flow - 90
This class is taught by: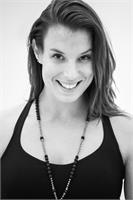 Sarah Alice has just return from living in New Zealand. Originally from Eastbourne Sarah's journey as a yogini started as a teenager. Having trained as a gymnast from an early age, yoga became her way expressing energy and her need for physical movement after she ceased competing. It was in 2011 after the Christchurch earthquakes that Sarah turned to yoga to manage the adrenalin overload in her body. During this time when when everyone was suffering from post traumatic stress and exhaustion from the constant aftershocks, she witnessed how the practice of asanas and meditation created balance of the body and mind. Fascinated by the transformation in her own body and others Sarah completed her yoga teacher training under the tutelage of Eoin Finn (Blissology). She went on to study with Nikki Ralston developing an in-depth knowledge of anatomy. Sarah teaches Vinyasa, Hatha and Yin. Her love for movement and the creating of heat
and energy in the body inspires her sequences and her thirst for physiological knowledge allows her to teach in a way that takes you deep into understanding your body.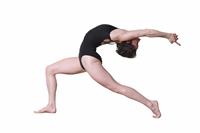 A dynamic flowing style of yoga, harmonising breath and movement to create strength, flexibility and resilience of body and mind. The room is not heated but the residual heat in our room is about 30-35 degrees. Classes include meditation in addition to a powerful asana practice.
Upcoming classes: