Vinyasa Yoga 90
This class is taught by: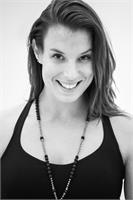 Sarah Alice has just return from living in New Zealand. Originally from Eastbourne Sarah's journey as a yogini started as a teenager. Having trained as a gymnast from an early age, yoga became her way expressing energy and her need for physical movement after she ceased competing. It was in 2011 after the Christchurch earthquakes that Sarah turned to yoga to manage the adrenalin overload in her body. During this time when when everyone was suffering from post traumatic stress and exhaustion from the constant aftershocks, she witnessed how the practice of asanas and meditation created balance of the body and mind. Fascinated by the transformation in her own body and others Sarah completed her yoga teacher training under the tutelage of Eoin Finn (Blissology). She went on to study with Nikki Ralston developing an in-depth knowledge of anatomy. Sarah teaches Vinyasa, Hatha and Yin. Her love for movement and the creating of heat
and energy in the body inspires her sequences and her thirst for physiological knowledge allows her to teach in a way that takes you deep into understanding your body.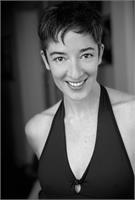 Originally from Chicago, Bridgett Ane was drawn to the Big Apple at age 18 and from NYC relocated to London in 2007. She began practicing hatha yoga in 1995, went on to study Ashtanga, Iyengar, Vinyasa Yoga and was introduced to Hot Yoga in NYC in 2000. Fascinated with the series' systematic approach and perfect balance of mind & body, the original hot yoga became her method of choice. Although not naturally flexible, her dedication and approach towards developing a strong practice has enabled her to reshape her body and life to the extent that she three times represented the UK at the International Yoga Asana Championships; placing 11th the world in 2013. Having graduated from the original Hot Yoga teacher training in June 2006, she has since taught all over the world, from LA to Amsterdam. A graduate of Ithaca College with a BFA in Acting, she loves the stage and still performs both as an actor and a dancer. She loves writing and has been published in a number of journals, including Yoga Magazine. Grateful to recognise the unlimited potential within all of us, BA encourages students to have faith in this series, to let go of judgment or fear and to practice forgiveness, courage and compassion. She was diagnosed with the auto-immune disorder, Interstitial Cystitis in 2008 but despite doctors recommendations to be on medication for the rest of her life, she opted for diet and lifestyle changes instead and discovered how powerful self healing is possible when practicing in healing mode. BA graduated from Jared McCann's Vinyasa Training in early 2016 and loves to witness the transformative effects of this class which combines classic meditation and asanas drawn from Iyengar, Ashtanga, Dharma Mittra, Anna Forrest &
Classic Hot Yoga.
A dynamic flowing style of yoga, harmonising breath and movement to create strength, flexibility and resilience of body and mind. The room is not heated but as the class follows Hot Yoga, the residual heat in our room is about 30-35 degrees.
Upcoming classes: