Hot Yoga Express 60
This class is taught by: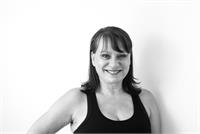 I did my first Bikram class in 2004 and wish I had discovered it years earlier. My background has always been physical having been a dancer all my life. After training at the Arts Educational Schools I pursued a career in Musical Theatre and appeared in many West End Musicals. 'Cats' The Musical, was the show that put most strain on my body having clocked up ten years in it! Ankles, knees, back, neck, to name a few, I had injured them all. I remember in my first class I was terrified to drop my head back in Camel Pose as I had had so many neck problems and my teacher said "don't worry, (as he held my head) we'll heal your neck" and he was right. I burst into tears with emotional release after my first Camel. I haven't had a problem with my neck since. I love the challenges of Bikram Yoga, the discipline, the focus, the sweat and the reward of feeling great after. All really helps create balance in my life and with the wear and tear on my body of my dancing years Bikram Yoga works on keeping me flexible and making me stronger. I finally went to Teacher Training in Los Angeles, Fall 2013; and now very happy to be teaching here at Yoga In The Lanes for BA & Simon who both taught me and inspired me as a student.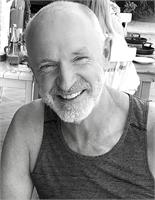 A Brighton native, Simon's athletic endeavours began with him running laps at Withdean Stadium while Dad had a pint at The Sportsman. He played rugby at university (UCL), and took up competing in triathlon and endurance sports while living in New York including the Ironman distance. He was introduced to the Bikram series in 2006 while living in New York and used Bikram initially to supplement gym workouts which he disliked enormously. Over a period of 9 months he saw his body respond favourably to a regular practice of 3/4 times a week, and within a year was determined to go to the next level and put himself through teacher training. This experience gave him a new found desire to teach and share the series with a wider audience, recognising first hand the countless benefits for those that simply 'do the yoga'. Although he is still engaged with endurance sports, Bikram has become his primary work-out for body and mind, developing a greater sense of balance while providing strength and flexibility. Having witnessed first hand the effect of a regular practice on himself and his students, Simon walked away from +20 years as a media executive to open 'Bikram in the Lanes' with his wife; recognising the continuing rise in Bikram's popularity was born out of it's accessibility and applicability to everyone.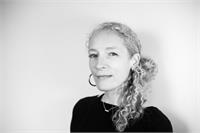 Tula is an experienced, compassionate teacher, with first hand knowledge of working with a long term back injury. Practicing Hatha yoga since 1997 and Bikram yoga since 2004, she understands the importance of alignment, technique and calm breath.
Yoga is part of her daily life, she gets up, does her 5 Tibetans and is ready to go. She takes class as often as possible and practices her yoga homework regularly.
"I first tried yoga nearly 20 years ago because my back always used to hurt. It took a while to make sense but through repetition over time, slowly and surely yoga has changed my life and my body. I still work with back pain but its nothing like it was before yoga and working with an injury has taught me to be mindful in how I practice. I know how to keep people safe in their practice and watching people work though injuries is a huge inspiration to me."
After graduating from Teacher Training with Bikram Choudhury in 2006, Tula has attended Posture Workshops with Mary Jarvis, Esak Garcia, Craig Villani and Uma Dinsmore-Tuli. She is also qualified to teach Pregnancy Yoga and practiced throughout her own pregnancy in 2008.
Tula also works as an illustrator, an occasional DJ and lives in Brighton with her partner and daughter. Her favourite yoga posture is Camel, with Tuladandasana a close second!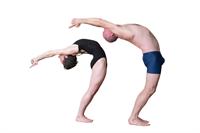 Inspired by the classic 90 minute series, this class provides a shorter version of 26 postures and 2 breathing exercises. Instead of doing 2 sets of each posture, we'll only have time to do one set of most poses. We recommend first timers start with the 90 minute class so you have a chance to take a break if you need one, sit down one set while you have a rest and still leave with the full prescription! It's a powerful sequence!
Upcoming classes: